Friday Night Fights: Fight Life - Round 12: Karate Vs. Force Field!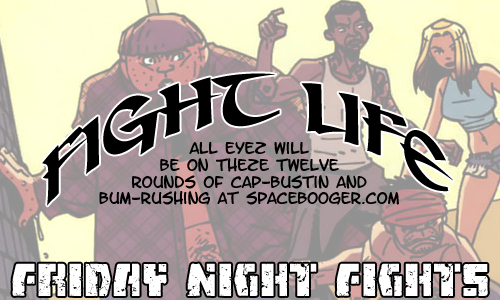 Tonight's round of
Friday Night Fights: Fight Life
features the following helpful tip from
Darkseid
:
Karate vs. force field?
Force field
always wins
.
Even if you're
Karate Kid
.
.
The preceding educational message is courtesy of
Legion of Super Heroes#294
, the conclusion of "The Great Darkness Saga", written by Paul Levitz and illustrated by Keith Giffen and Larry Mahlstedt. Tonight's fight music comes from
George Harrison
.
For more helpful tips, click
here
. And remember to vote!