Friday Night Fights: Marvelous - Round 6: Aerial Combat Lessons, Batman-Style!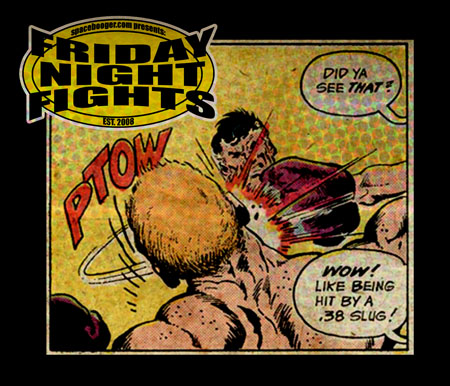 Since I won the last round of
Friday Night Fights: Marvelous
with my Peacemaker entry, tradition dictates that this week's entry be Legion of Super Heroes related. Tonight, I'm featuring the Legion's resident martial artist,
Karate Kid
. But this time, he's going against a more unconventional opponent:
Batman!
Tonight's mid-air melee comes fom
The Brave And The Bold#5,
written by
Mark Waid
and illlustrated by
George Perez
and
Bob Wiacek
. Tonight's fight music is provided by
System Of A Down
.
For more aerial attacks, click
here
. And don't forget to
vote!