Friday Night Fights: Karate Kick - Round 4:Chronal Pain!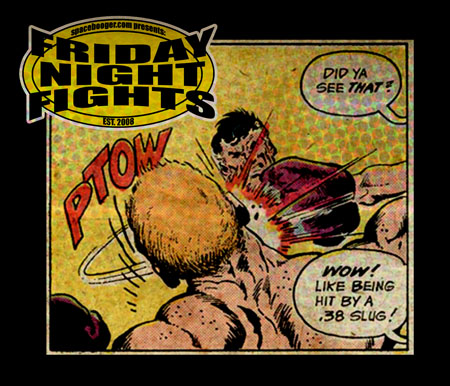 For tonight's round of
Friday Night Fights: Karate Kick
, in which the one rule our host Spacebooger has given us is each fight must include a kick to any part of the opponent's body, I'm going with
Blue Beetle#10
by
Len Wein
,
Chuck Patton
, and
Dell Barras
. Synopsis:
Blue Beetle
is chasing Chronos around
Chicago
. Let's see how he fares.
Since we began tonight's chronal kickfest with the Time Thief running out, this seemed like an appropriate choice of fight Muse-ic.
For more
temporal tussles
, click
here
. and don't forget to
vote
!