Friday Night Fights: Wright - Round 11: Getting Biblical!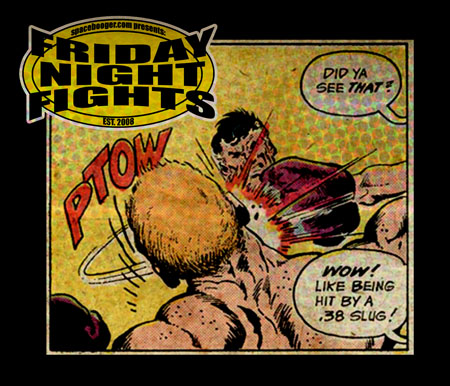 Tonight's scriptural smackdown comes from She Died In Terrebonne, a weekly murder-mystery webcomic written by Kevin Church and illustrated by T.J. Kirsch. Synopsis: Private eye Sam Kimimura has been hired by the Tanaglia family to locate their daughter Daphne. He track's Daphne's last known whereabouts to Terrebonne, Oregon, where he meets up with Old Tom, who's a tad......religious.
But Sam has some
Christian comebacks
of his
own
.
This has been the Gospel according to
Spacebooger
.
Tonight's fight music is also of a....biblical nature.