Friday Morning Fights: Wright - Round 12: Get Carter (And Her Hair)!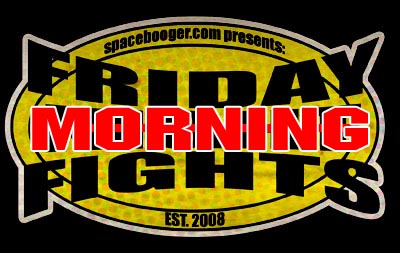 Tonight's
This morning's final round of
Friday Night Morning Fights: Wright
features a lot of abuse, both
physical abuse
and
mousse abuse
. It comes to us from
Captain America#450
, written by
Mark Waid
and illustrated by
Ron Garney
and
Scott Koblish
. Things begin as
a certain former
Steve Rogers
love interest
who had until a few issues earlier been
presumed dead
(and will be played by
Emily VanCamp
in the upcoming
Captain America: The Winter Soldier
movie) is sitting in Steve's apartment pondering their future when she gets a few
visitors
...
....which leads to a
more
pressing mystery
:
What in God's green Earth is up with Sharon Carter's HAIR???
Seriously, I know it was the 90's, Ron Garney, but Sharon's hair here looks like a living entity in and of itself. Was she trying to give Medusa competition? Or did she just have the worst bed-head ever?
Watch as Sharon
splits
her attention...
The men manage to restrain Sharon and her....seemingly living coiffure by sheer force of numbers.
But they learn to their regret that....
...you can't keep a good
mane
down.
Tonight's fight music is this
styling
song by the
Bellamy Brothers
.
For more
HAIRy situations
, click
here
. And don't forget to
vote
!