Friday Night Fights: Battlin' Jack - Round 1: Graveyard Smash!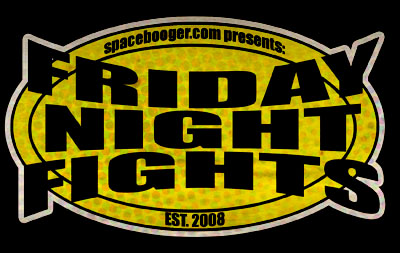 Welcome to our host Spacebooger's latest bout:
Friday Night Fights: Battling Jack
, named after "Battling Jack" Murdock himself. And what better way to kick off this round than with ol' Jack's son, Matt?
Tonight's nocturnal knockdown-dragout comes from Daredevil#158 by Roger McKenzie, Frank Miller, and Klaus Janson. Synopsis: Matt Murdock has been kidnapped by minions of Death-Stalker, which leads to a showdown between the deadly villain and Matt's alter ego, Daredevil. The trick is that D-S can move in and out of phase with time, rendering him intangible at will. Let's see if DD can get around that, shall we?
Uh-oh! He
has
our horn-headed hero! Or
does
he?
And
down goes Death-Stalker
!
Tonight's fight music is this
stalkerish song
by
Urge Overkill
.
For more
graveyard go-rounds
, click
here
. And don't forget to
vote
!