Friday Night Fights: KAPOW!! - Round 10: Disco Demolition*

Hey, y'all! Put on your dancin' shoes! It's time to get down and get funky!
This week we shine the mirror ball on Marvel Team-Up#75 by Chris Claremont, Ralph Macchio, John Byrne, and Al Gordon, which features Spidey and guest star Luke Cage at Studio 54, er, 13 boogeying down to the sweet sounds of ....onomatopoeia!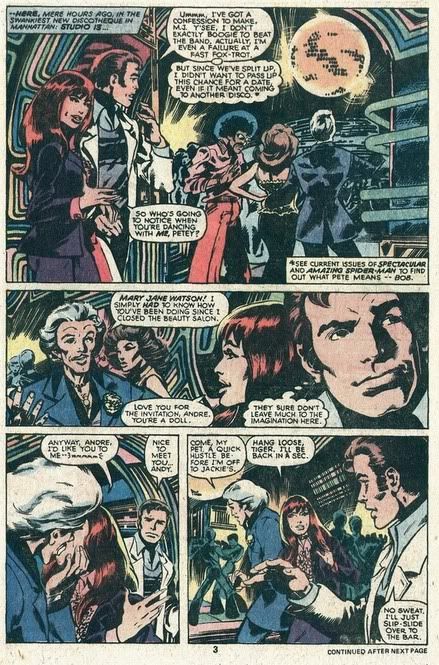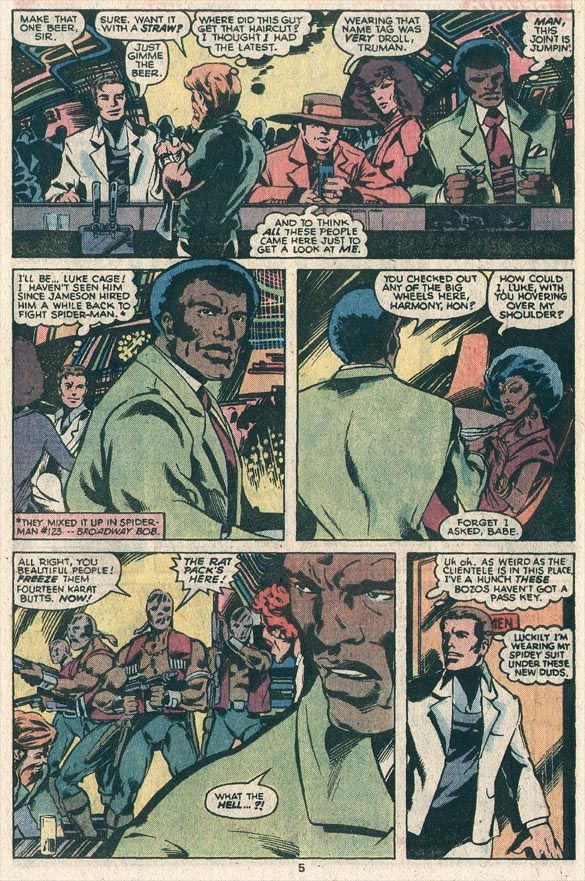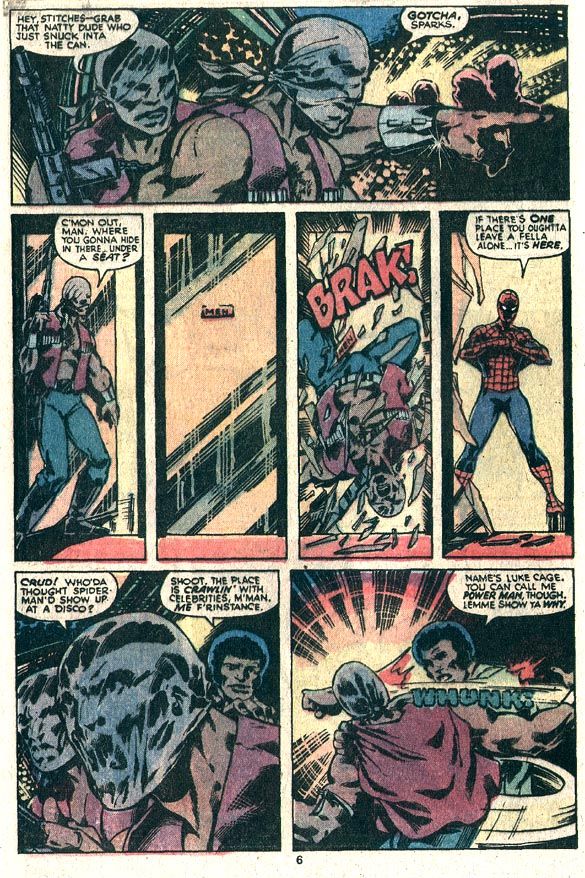 BRAK!!
Looks like Spidey almost literally tossed his secret identity straight into the crapper.
WHUNK!
And that "Rat Packer" is going to need to spend his heist money on dental work after the shot Luke gave him!
(*With apologies to the great Steve Dahl. I miss you on the air already, Stever!)