Friday Night Fights: Repeat Rehash Revenge! - Round 2: Rude Silence!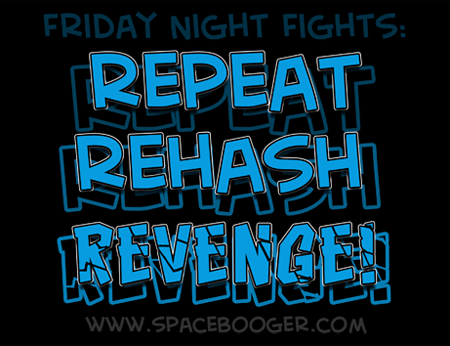 For Round 2 of
Friday Night Fights: Repeat Rehash Revenge!
, I'm spotlighting the genius of
The Dude
.
I'm talking about "Nexus" co-creator and artist extraordinaire
Steve "The Dude" Rude
, who drew the 3-part
World's Finest
miniseries starring Superman and Batman (written by Dave Gibbons and inked by Karl Kesel). Since
the rules of Repeat Rehash Revenge!
state that I can only use a character or characters whom I used in my previous round, and
my previous round
was Booster Gold and Superman vs. a robot, I am focusing on the Man of Steel this week.
Here's a scene from
World's Finest#1
spotlighting a typical crime-in-progress in Metropolis. Notice how this fight is rendered in complete silence, with no captions, word balloons, or sound effects.
(Click on the scans below to enlarge and fully appreciate the Dude goodness.)
Evvn though this scene is completely "silent", it still speaks volumes. Therefore, it's appropriate that this week's fight music is
"The Sound of Silence"
by Simon & Garfunkel.

To see more cool "dudes" (and "dudettes"), click
here
. And don't forget to
vote
!