Friday Night Fights: Maxim - Round 4: And Every Day The Paperboy Brings More!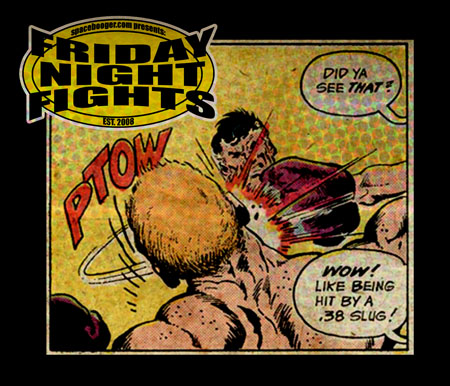 Tonight's round of
Friday Night Fights: Maxim
comes to us courtesy of the
Mini Marvels: Rock, Paper, Scissors
digest, written and illustrated by
Chris Giarrusso
, and featuring younger versions of our heroes.
Synopsis: Spidey and rival paperboy Venom have been competing to deliver the paper for the same customer: Norman Osborn. This is a mixed blessing. On the plus side, he's very rich. On the minus side, he's.....well....Norman.
Who gets the dubious honor of delivering to ol' Norm? Let's find out, shall we?
Now
that's
cooperation!
For tonight's fight music, let's swing along to the sweet sounds of
No Doubt
.
For more
web-spinning wonderment
, click
here
. And don't forget to
vote!